For The Kids!
The Eagles League really is a league for the kids that love the game of soccer but enjoy a less-competitive and less-stressful game. We welcome any level of player and give them the opportunity to play soccer with their friends and against other local communities. We travel to each-other's locations so-as to give it a "travel league" feeling with less competition.
Fred Lucas
plum area soccer
I have been around long enough to see the history of these programs from the beginning and will give you a brief breakdown into how it started, and how it became what we have today.
Plum Area Youth Soccer Club formed in 1987. Like all the youth Clubs at that time, all of our In-house age groups were coed. In the U-10 age group we were able to field 8 to 12 teams every season. But all the teams had two or three girls on their roster. If we had separated out the girls and tried to have them play each other, we would have only been able to make one or two teams. I mentioned this to our longtime PA West East District Director Bruce Wianko in the spring of 1998, and he decided to find a solution. Consequently, he got the Presidents of Monroeville, Murrysville and Plum together and set up what he called the 'Eagles' program (he said this endeavor would soar above what others were doing and hopefully set a template for other Clubs to follow). So, in U-10 In-house girls, our three Clubs formed strictly girls' teams to play each other. And since each Club could field 2 or 3 teams we had enough to move forward. Note that the Eagles were only girls' teams, as U-10 In-house boys were not affected and continued to play intra-Club.
In 2003, PA West allowed U-10 players to form travel teams. Before that, only U-11 and older teams could be formed. This obviously affected the U-10 In-house programs of all Clubs, and at that point the three Clubs participating in the Eagles program (Plum, Monroeville and Murrysville) expanded it to include U-10 boys. Woodland Hills Soccer Club joined in with their U-10 teams shortly after, and for quite a few years it was those four Clubs who comprised the Eagles program. In recent years, the Eagles program has expanded greatly. But the goal remains the same, to provide a place for players to enjoy the game of soccer and to not be limited to playing the same teams every week.
In 2007, a member of the Plum Area Soccer Board of Directors came up with a plan to form a Recreational League within our Club. His name was Don McClintock. This new league was for players 10 and over that were not moving on to a travel team or were new to the game of soccer. And it was for Plum players only. That's the way it operated for the first two years. At that point we contacted our sister Clubs in Monroeville, Murrysville and Woodland Hills and operated much like the Eagles program. Since that time the Rec League, just like the Eagles program has expanded as other Clubs have joined with us.
Both the Eagles program and the Recreational League has allowed the Clubs participating to offer a more rounded experience to our players and is in addition to our other In-house and Travel programs. These have both come a long way, and there is no reason, with the help of our volunteers, that it cannot expand and offer even more in the future. It just goes to show how far an idea can grow with the right people and the right attitudes. I am proud to have been a small part in these two great programs.
Respectfully,
Frederick. R. Lucas
President- Plum Area Soccer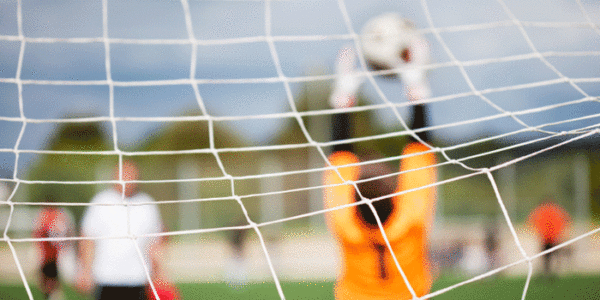 Travis Quarles
league commissioner
Travis Quarles of Plum Area Youth Soccer is the first and current Commissioner of the Eagles Soccer League. Travis has been involved in PAWest and Plum Area Soccer for many years. He has been creating the schedule and organizing seasons for the Eagles League for the past several years and has been a big part of its continued success and growth.
Get in Touch!
If you have any questions about the league or need assistance from the league commissions, please reach out via email.